7 Nights Aqua Mekong Cruise
on Aqua Mekong
Joining us for the full 7-night Mekong Expedition Cruise allows us to share with you all the mysteries and wonders we have discovered between the Mekong and Tonle Sap Lake and among the diverse cultures thriving in our midst. Passengers who travel with us from Siem Reap (REP) to (Ho Chi Minh (SGN) experience the full history of Mekong life. We highly recommend this ultimate journey where you can enjoy the best of both worlds.
Sail across time through pastoral Cambodia to modern
...
Adventure and Active
All Inclusive
Family Vacations
LGBT Travel
Luxury
Romance and Honeymoons

Aqua Expeditions caters to modern-day adventurers seeking active exploration in destinations best discovered by cruising. Highly experiential in nature, every Aqua Expeditions journey encompasses tailored activities with expert-guided small-group excursions, exceptional service with a 1:1 crew-to-guest ratio, a focus on sustainability and conservation, contemporary ship design as well as a world-class cuisine experience created by renowned chefs.
Aqua Expeditions began with the launch
...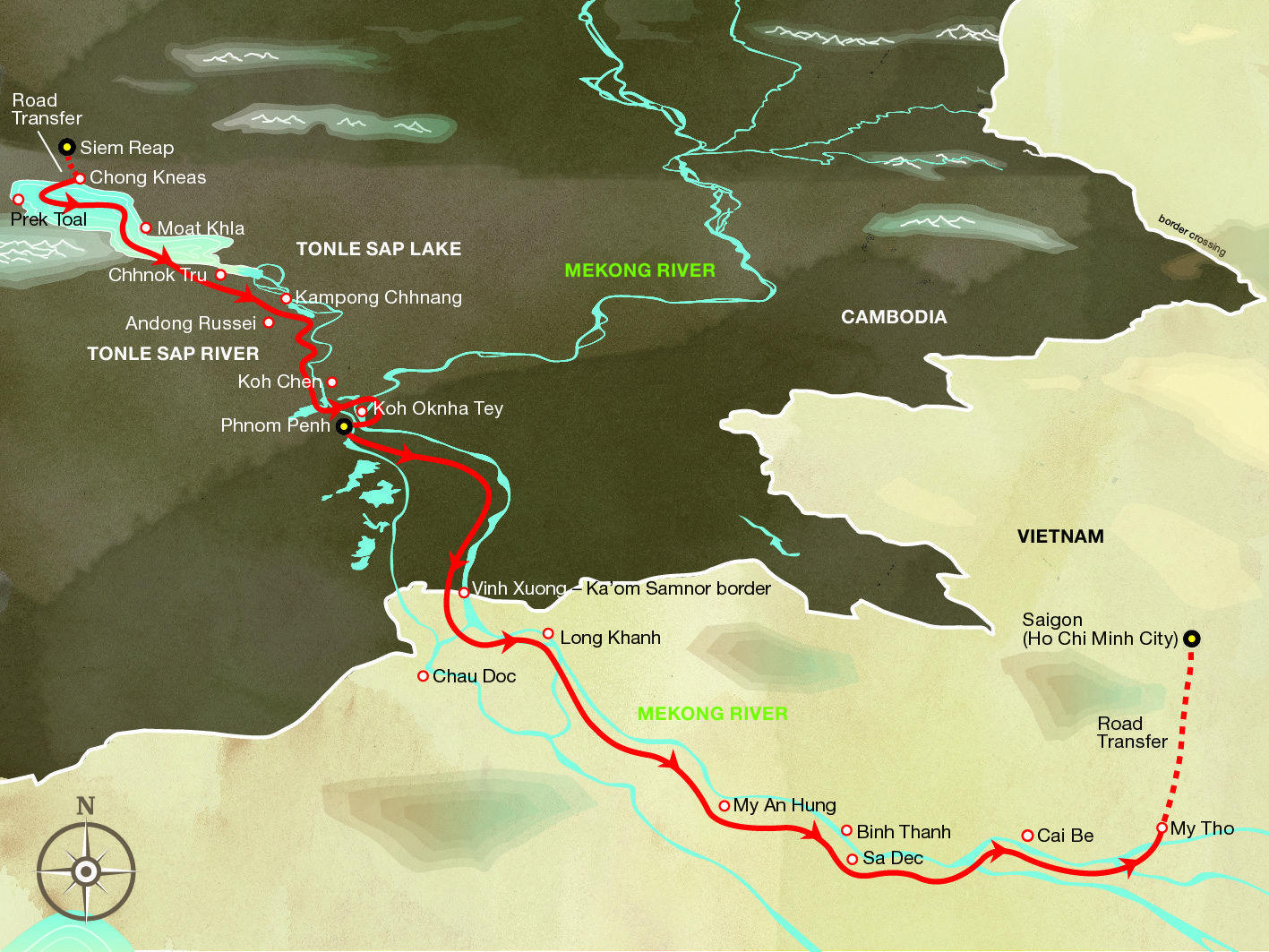 Day
Destination
1
Siem Reap (REP)
2
Prek Toal and Moat Khla
3
Chhnok Tru and Kampong Chhnang
4
Koh Chen and Koh Okhna Tey
5
Phnom Penh (PHN)
6
Border Crossing, Chau Doc and My An Hung
7
Binh Thanh and Cai Be